Name:
Olivia Mew
Age:
23
Location:
Montreal, Canada
Q: How and when did you first become interested in art and illustration?
I can't pinpoint it exactly, but my mom was very into doing craft projects with us as little kids -- each season we'd make a new themed poster on bristol board and hang it up in our play area. At a young age she taught me to sew clothes for my favourite doll which I'm sure had an influence on my interest in textiles later on.
Q: Do you have a strategy for starting a project? Any warm-up rituals?
Not really! I usually dive into things head first (not always something that works in my favour.)
Q: Can you briefly explain your illustration process?
It's been changing and evolving a lot recently, but usually I start with a pencil sketch, ink in an outline or the dark shadows, then scan it into the computer. Then depending on what I'm drawing I'll either take it straight into Photoshop and cover the entire thing in new lines and colours, or I'll do a live trace in Illustrator, bring that into Photoshop and use it as an outline while I colour. Adding textures and details is the most fun part which usually comes last. If I'm designing a pattern there's a lot of playing around with placing and adding/removing elements until I'm happy with it.
Q: You went to school for Fibers, how does your textile background inform your artwork?
It informs it greatly! I'm very interested in making things that work functionally as well as looking good on the wall. Working with textiles is a great way to do that -- I love how much less fragile fabric is than paper so you can really manipulate it without worrying about fingerprints or rips. I'm also really interested in surface design and pattern design which, for me, are a wonderful bridge between illustration and textiles.
Q: Who are your muses? What inspires your artwork?
I've got a big fat crush on a lot of 19th century designers and illustrators like William Morris, Owen Jones, John James Audubon. Tammis Keefe's mid century novelty textile designs have been a big thing for me lately too. I'm also constantly inspired by the works of young contemporary illustrators/designers such as Krisatomic, Devon Smith and Cat Rabbit. I love it when illustrators have a real online presence so I can keep up with them through their blog, twitter, flickr, etc.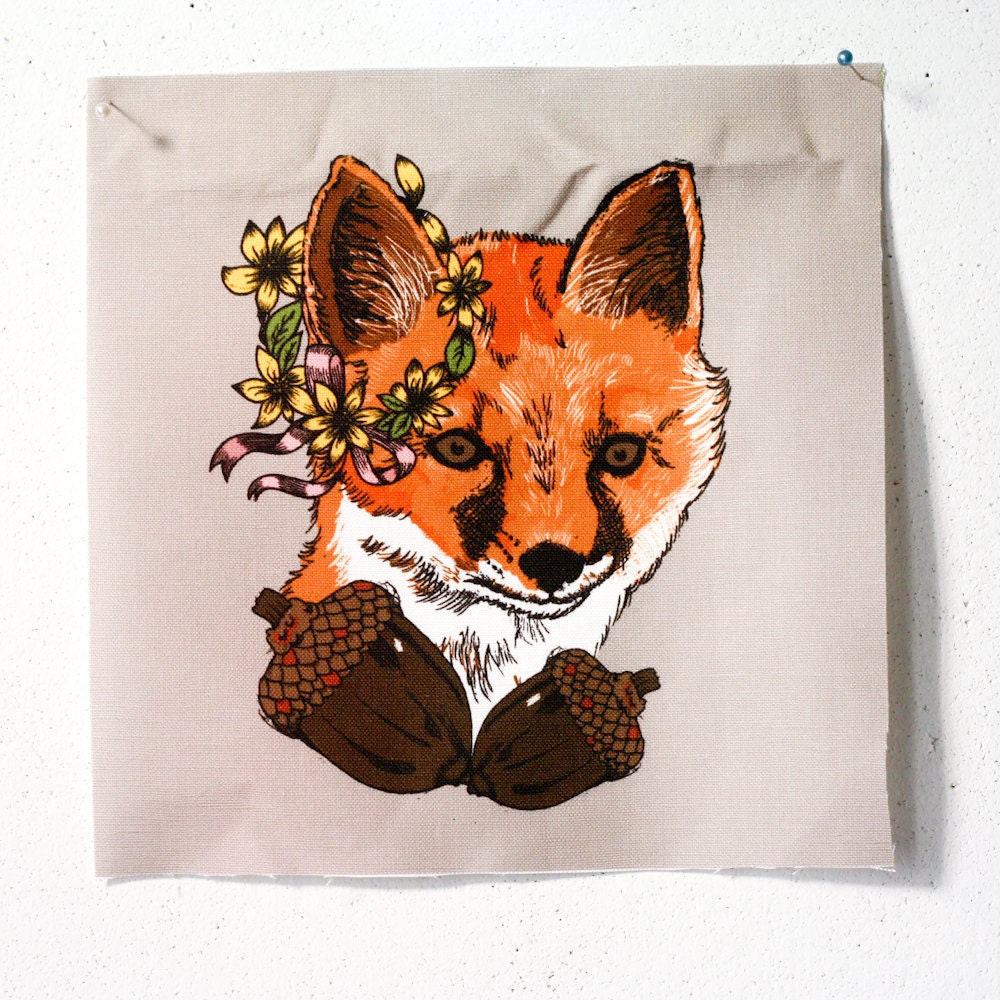 Q: Your online shop Fever Few is super successful, any tips for artists selling their work online?
I've found it really important to stock a variety of items at different price points. I'll stock silk scarves for $70 but I always keep a stash of $5 canvas patches in the shop so that someone who just wants a little sample of my stuff can grab those. Treat your customers like gold! I try to include little extras wherever I can. Promote yourself online, but try to avoid becoming nothing but a big advertisement for yourself.
Q: How do you decide what products / illustrations make it into your shop?
I'm a little trigger happy when it comes to designing something and immediately wanting it in the shop. If I'm feeling more reasonable I'll post a design online and see if it gets a positive reaction before having it printed, but often I just go for it. I work with a few printing services that are super accessible and have low minimums so the commitment isn't too scary! Once I have the printed fabric in hand I usually take a day to sew everything that needs to be sewn, photograph the item and then put it straight into the shop. I'm super impatient!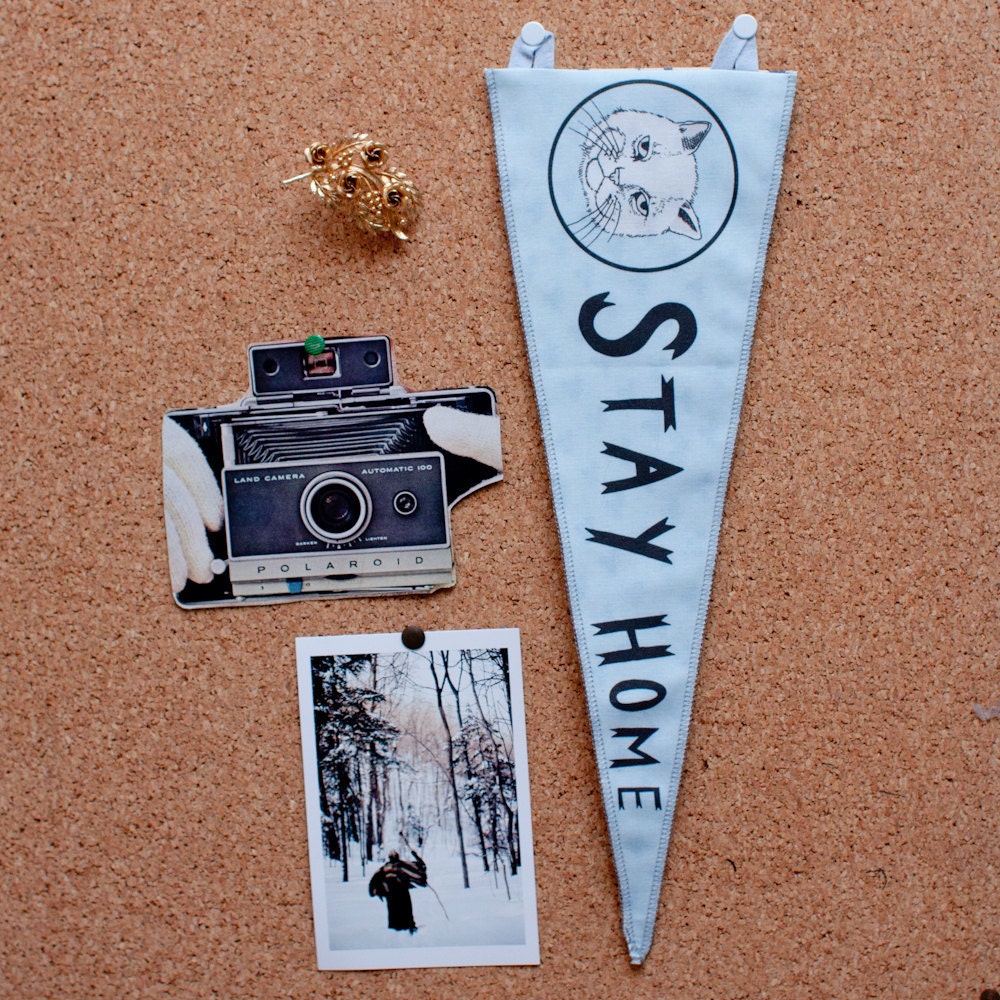 Q: What are a few favorite pastimes aside from making awesome illustrations and textiles?
My "day job" is running a vintage shop on Etsy so I spend a lot of time pawing my way through stinky old clothes and I totally love it. Other than that I'm a bit of a homebody. Ask probably 80% of illustrators/crafters what they like to do and they'll say "I hang out with my cats and drink tea" ...and that pretty much covers it for me too.
Q: You currently reside in Montreal - how does where you live inspire your work? Do you have plans / dreams to move anywhere in the future?
Montreal is a great city to be creative in, and I don't take advantage of that nearly as much as I should. It's definitely a hub for arts and culture. As far as it affects my life, there are some badass illustrators and vintage sellers here that are always great for bouncing ideas off of. Recently a friend had a bunch of us over for a "drinking wine and bitching about Etsy" session which sums it up for me. I'm originally from Toronto and lived in England for a few years, I'd happily go back to either since the illustration side of what I do is pretty mobile. My boyfriend is in school so we're anchored here for now, but I secretly hope his future job takes us elsewhere for a while just to change up the scenery a bit.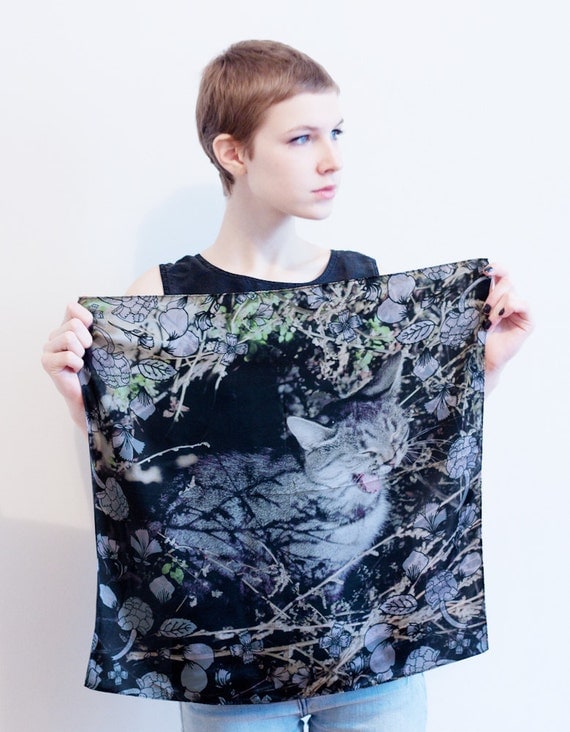 Q: What are you currently working on – a job, a personal piece? Do you have any exciting projects coming up?
I just finished working on a collaboration with the awesome Montreal designer Supayana where she used some of my prints for new dresses and tops. I'm super excited to see those pop up online! For the past few weeks I've been spending a lot of time playing around with new techniques and "practising" drawing. That's exciting to me because I can see myself improving little by little and I'm working on things that have always been difficult for me. So I guess that's a personal project of some kind!
Q: Are there any artists or companies you'd like to collaborate with? Any dream projects?
My big (pipe) dream is to design prints for Liberty of London fabric. I've designed gift wrap and I would love to expand that to wallpaper, upholstery, a million other things. I love when fashion designers use my prints in their clothing so I would love to do more of that too.
Q: Is there anything we should know about you or your illustration work?
Stick with us! We're just getting started.
A big thanks to Olivia for opening up and sharing all about herself. If you're interested in finding more of Olivia's work you can visiter her
online shop
, her
website
, and her
flickr
!